Bairnsdale Field & Game AGM
8th Dec 2021 - BFGA Club 
The Bairnsdale FGA AGM which was delayed due to COVID will go ahead in the club rooms on the 8th December. Committee Nominations are now being accepted  and the nomination form may be downloaded from https://www.bairnsdalefieldandgame.org.au/documents/NominationForCommittee.pdf It must be submitted by COB on Wed 27th Nov (14 days prior)

Advice at this time from FGA and DHHS is that meetings, like canteen and bar are not essential for community sport, and double vaccination status is required and the club must check in attendees and check vaccination status on arrival. 



---
Thanks to members who submitted objections. The required number of objections for a meeting were obtained from BFGA and other objectors. There will be a meeting conducted by East Gippsland Shire Planning Dept for those that responded on Monday. More information to follow.
Attention Members
 
Your Club needs you!! – We are in Danger!!!

We urgently need objections lodged regarding a planned subdivision of residential blocks on our boundary.

The very nature of our club and the lifestyle we enjoy is in danger. There is a development planned for house blocks very close to our club. Our club's future is in real danger of being impacted by this development as it may cause future anti shooter residents who purchase these allotments in the future to complain and or campaign against the club and its operations.
 
The current application does not even acknowledge that our club exists!!
Further….they have sneakily tried to force this through before council adopts its rural land strategy as they know it does not comply!!
 
What can you do?
 
Help the committee and your fellow members by writing to the shire to object against this planned development.

Only by many voices and objections can we force the councilors to vote against this development and bring the applicant to the table to negotiate with us.
 
Act now to save our club and its future…
 
Click here to download the planning application in full.

You can lodge your objection online at https://www.eastgippsland.vic.gov.au/forms/objection-to-a-planning-permit-application

The Planning Permit reference number for the objection is 284/2019/P
The address is 705 Bengworden & 80 Comleys Road GOON NURE CA 94 & CA 94A
What has been proposed - Subdivision
Applicant - Crowther & Sadler Pty Ltd

Reasons for objection
- lack of acknowledgement of Bairnsdale Field & Game's existence or purpose of use of our adjacent land
- potential impact on club operation from nearby development of residential properties without noting the club and our activities as pre-existing the subdivision
- increased traffic on Comley's Road and Aerodrome Road
- potential security issues through increase exposure to visitation to adjacent properties


 Completing the online web form will take only a few minutes, but those few minutes may make a big difference to our future. 

Thanks in advance for taking action,

Michael Crane
President - Bairnsdale Field & Game


About the club...
Bairnsdale Field & Game Inc is a friendly club located 10 minutes south of Bairnsdale off the Bengworden Road.
With approximately 500 members we are an active club who run simulated field competition shoots on the second Sunday of each month, generally starting at 9:30am. We also meet for a monthly practice shoot on the Saturday a fortnight after the competition shoot starting at midday.
The club has had an exciting few years over the past couple of years. The new club house construction and the construction of the two skeet & DTL layouts have seen more than half a million dollars of government grants, club funds and in kind donations invested in our facilities. 
This investment helped the club secure the 2018 & 2109 National Carnivals, and the infrastructure along with the active committee and volunteers assures the success of major events going forward. These major events are important for the club and the broader East Gippsland community, injecting millions of dollars each year into the local economy. This is particularly important during the current drought affecting East Gippsland, and is recognised by the support of East Gippsland Shire through their sponsorship of the 2018 & 2019 National Championships. Their booking service www.visiteastgippsland.com.au was the primary booking source for accommodation for the 2019 Beretta National Carnival.
In 2016 a junior from Bairnsdale Field & Game, Aislin Jones, became the youngest Australian ever to represent Australia in shooting sports at an Olympics. Placing 17th in her debut at Rio 2016, she has since gone on to place 6th at the Commonwealth Games on the Gold Coast and has an impressive resume of results, all contributed to by her training several days a week on our skeet grounds. Our facilities for this are world class, with Mattarelli and LaPorte traps offering the same standard as international ranges around the world. Other Olympians who have trained at Bairnsdale include Aislin's regular training partner, Keith Ferguson and we even had a visits from Olympian Laetisha Scanlan, also a Commonwealth Games Gold Medalist. 

The development of the facilities has enabled the club to support the Gippsland Sports Academy in their programs for Junior Development of Clay Target athletes. The program which commenced in 2017 with coaching by Russell & Lauryn Mark, and now continues under Keith Ferguson and Andrew Brady, has seen other local junior athletes compete at ISSF Junior World Cups in Germany, and the ISSF Junior World Championships in Italy in 2019. Another young junior from the club, Renae Jones has been selected to the Shooting Australia Pathways Squad in 2021 in Olympic Trap, and has secured a Future Talent Scholarship to the Victorian Institute of Sport after nomination via the Gippsland Sports Academy. She is the first GSA athlete to secure a Future Talent Scholarship from all of the athlete groups across the range of sports the GSA runs programs for. 
Bairnsdale Field & Game are in the fortunate position to own our ground, and the facilities and equipment are constantly improving as  a result of a vibrant and active committee, along with the support of local businesses who sponsor the club. 
The site is a fantastic environment for simulated field shooting, set in coastal bushland typical of the area is a network of tracks that accommodate a wide variety of targets, and below the bushland we have several hectares of open grassland. With the recent purchase of a number of new Promatic & Bowman traps we can now run two full layouts to accommodate large events such as the annual 150 target Riviera Classic. We regularly replace our trap infrastructure to ensure quality targets for all competition.
Bairnsdale Field & Game has a long & proud history of involvement in conservation of local wetlands. In addition the club has a yearly nesting box program which provides habitat for waterbirds, along with running drives to eradicate introduced predators such as foxes which prey on waterbirds. Bairnsdale Field & Game members, lead by Hunting & Conservation Officer David Young, have been successful in gaining grant funding for improvement to hunting access to Jones Bay. They also undertook GPS mapping and marking of all BFGA maintained nesting boxes in local wetlands - over 450 nesting boxes.
David also conducts fox drives during the season, and has negotiated with local and state government departments for BFGA members to provide pest species eradication services, in addition to the support they provide to local farmers. 
The club's own property provides a green haven amongst farm land for kangaroos, wallabies, echidnas, wombats and a broad variety of other marsupial and bird life. For those wondering the native fauna doesn't mind us having a shot and the likes of our Echidnas are routinely seen wandering the skeet grounds while our Olympians train.
See you soon at Bairnsdale Field & Game.
Updated 30 Jan 2020 - DJ
Committee 2020-2021:
| | | | |
| --- | --- | --- | --- |
| President | Michael Crane  | 0402 005 533 | This email address is being protected from spambots. You need JavaScript enabled to view it. |
| Vice-President | Dave Jones  | 0407 532 232 | This email address is being protected from spambots. You need JavaScript enabled to view it. |
| Junior Vice-President | Aaron Lee |   |   |
| Secretary | Geordie Ackeroyd |   | This email address is being protected from spambots. You need JavaScript enabled to view it. |
| Assistant Secretary | Rachel Peterson |   |   |
| Treasurer | Reg Biggs |   | This email address is being protected from spambots. You need JavaScript enabled to view it. |
| Shoot Co-Ordinators | Karl Hales  |   |   |
|   | Sab Scionti  |   |   |
| Membership | Fiona Burchell  |   | This email address is being protected from spambots. You need JavaScript enabled to view it. |
| Hunting/Conservation | David Young  |   |   |
| Ground Development |   |   |   |
|   | Barry Harrison  |   |   |
|   | Geordie Akeroyd  |   |   |
| Maintenance | Dave Jones  |   |   |
|   | Shane Barling  |   |   |
|   | Garry Lee |   |   |
| Safety Officer | Chris Lewis |   |   |
| Publicity | Fiona Burchell  |   |   |
|   | Dave Jones  |   |   |
| Sponsorship | Barry Harrison  | 0427 579 360 | This email address is being protected from spambots. You need JavaScript enabled to view it. |
|   | Michael Crane  |   |   |
|   | Dave Jones |   |   |
| General Committee | Darren Burchell |   |   |
Monthly meetings held on the last Wednesday of the month except December.
Next meeting 
24th Feb - Cranes Asphalting Board Room & Zoom
31st Mar
28th Apr
26th May
30th June
All members are welcome.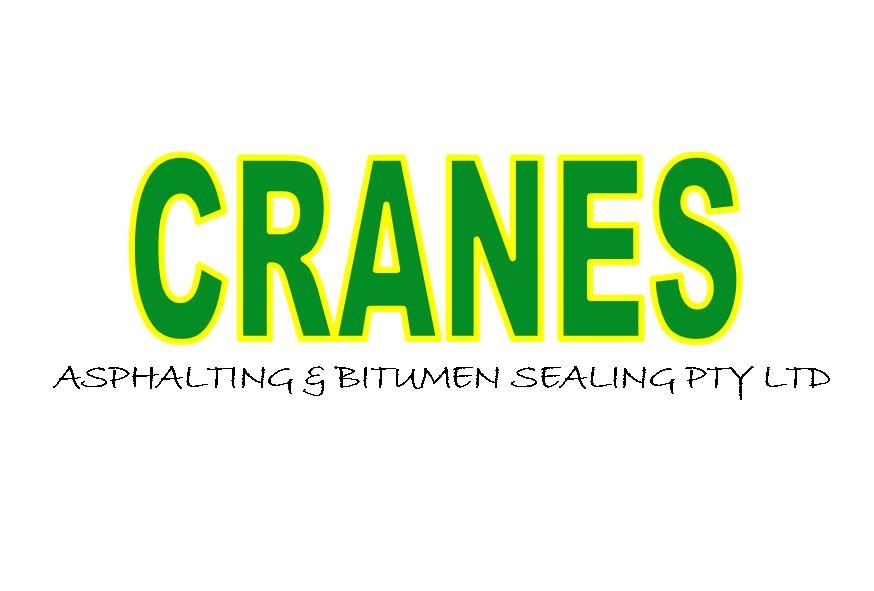 Bairnsdale Field & Game values the continued support of Cranes Asphalting & Bitumen Sealing & the Crane Family