Hunting & Conservation
Fox Drives
Planning is  underway for fox drives during May/June 2017.
If you are able to assist please contact David Young on  0427 357 229. He is gathering a list of people he can contact when a fox drive is needed.   If you have a property and a fox problem please contact David Young on the number below.
Members conducted fox drives in the Goon Nure - Bengwarden areas.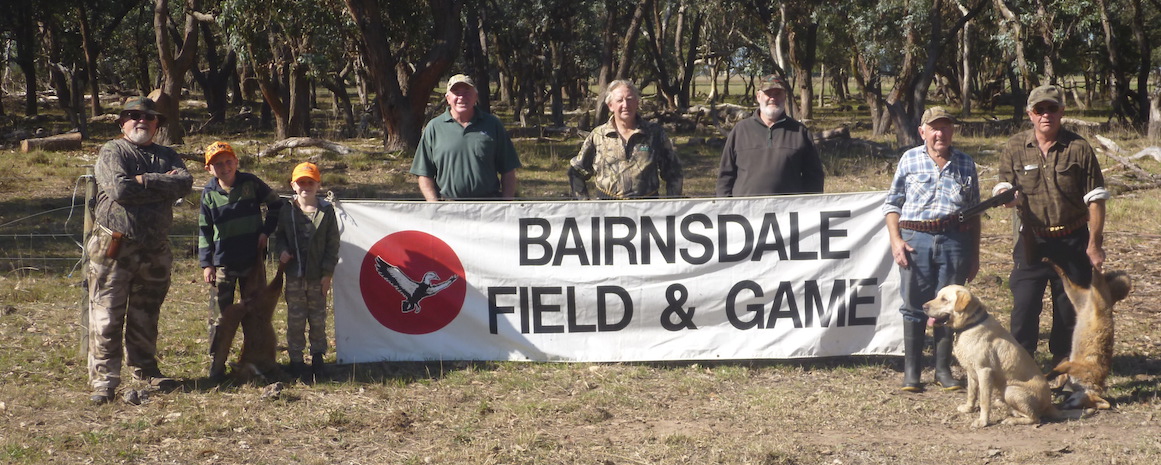 Please note:
For insurance purposes all participants must be CURRENT FINANCIAL Field & Game Members. A current membership list will be checked on the day, non-members or non-financial members will not be able to participate.
_______________________________________________

Shooter - What to bring: 
If you are a shooter bring your shot gun and BB size shot shells. 
Others who would like to attend but not shoot are welcome - we need beaters too :)
Those who are beating: 
Bring a tin & stick to make a loud noise. 
All participants must wear Hi-Vis Blaze Orange e.g. vest or cap. 
Any person bringing their dog must have FULL CONTROL OF THEIR DOG AT ALL TIMES 
Dog must have some Hi Vis! 
Wear good footwear(boots), some camo gear, insect repellant, hat and face mask 

Bring Lunch and Drink 

For further information contact the club's Conservation Officer, David Young, on 0427 357 229