PARTNERING WITH BAIRNSDALE FIELD AND GAME ARE THESE ACCOMODATION OPTIONS 
Please support them by booking directly rather than through an internet comparison site. 
598 Main Street Bairnsdale VIC 3875
Phone (03) 5152 3004
TANJIL MOTOR INN
384 Main Street Bairnsdale VIC 3875
Phone 03 5152 6677
email: This email address is being protected from spambots. You need JavaScript enabled to view it.
TOWN CENTRAL MOTEL BAIRNSDALE 
Quiet and off the Highway
164 Nicholson St Bairnsdale VIC 3875
Phone: 03 5152 3084
email: This email address is being protected from spambots. You need JavaScript enabled to view it.
www.towncentralmotelbairnsdale.com.au
 Call your Hosts and Business Owners Matthew and Pauline Ladson to discuss group bookings.
Cater to all from single rooms, families and groups of friends.
BBQ facilities and pergola 
 MITCHELL ON MAIN MOTEL AND APARTMENTS
291-295 Main St Bairnsdale Vic 3875
Phone 1800 166 835 or 03 5152 5012
 THE NICHOLSON HOTEL
https://www.thenicholsonhotel.com 
 The Nicholson hotel is located 25Klm from our grounds. They are sponsors of our monthly raffle and Christmas shoot as well as regular competitors at our shoots. 
Say Hi to Ginny and Adam and enjoy a meal in their bistro and a drink at the bar. Regular entertainment as well as Friday night raffles raising money for the Children's Hospital.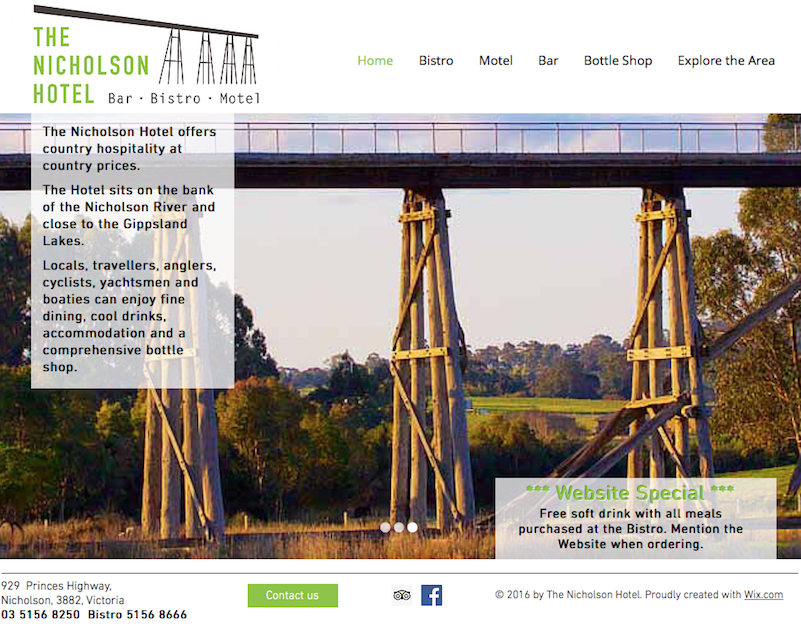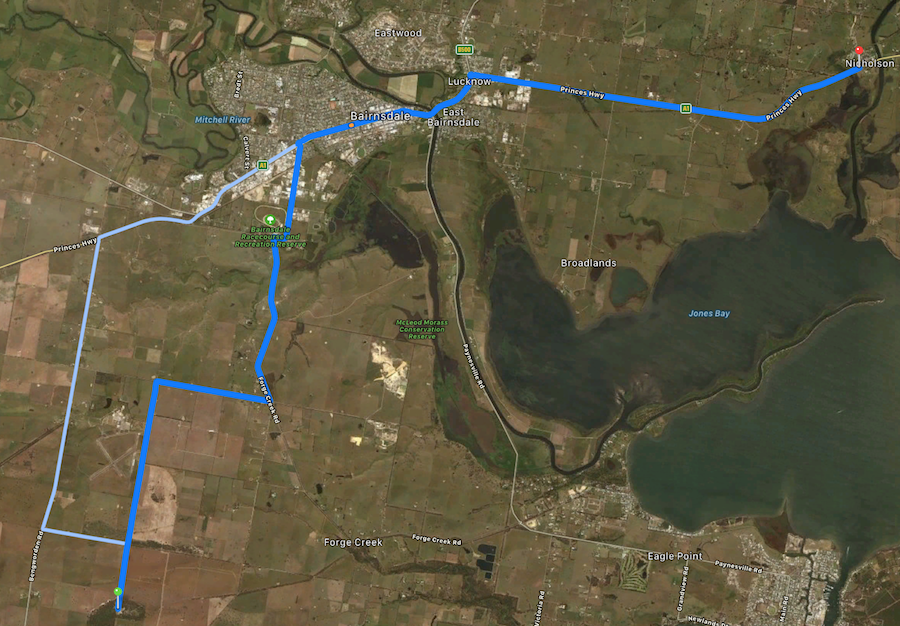 MITCHELL ON MAIN
291-295 MAIN STREET BAIRNSDALE 3875
TOLL FREE 1800 166 835 or 03 5152 5012
www.mithchellonmain.com.au
CALL YOUR HOSTS RENE & DAVID TO ARRANGE FOR ACCOMODATION AND GROUP BOOKINGS IN THEIR RESTAURANT