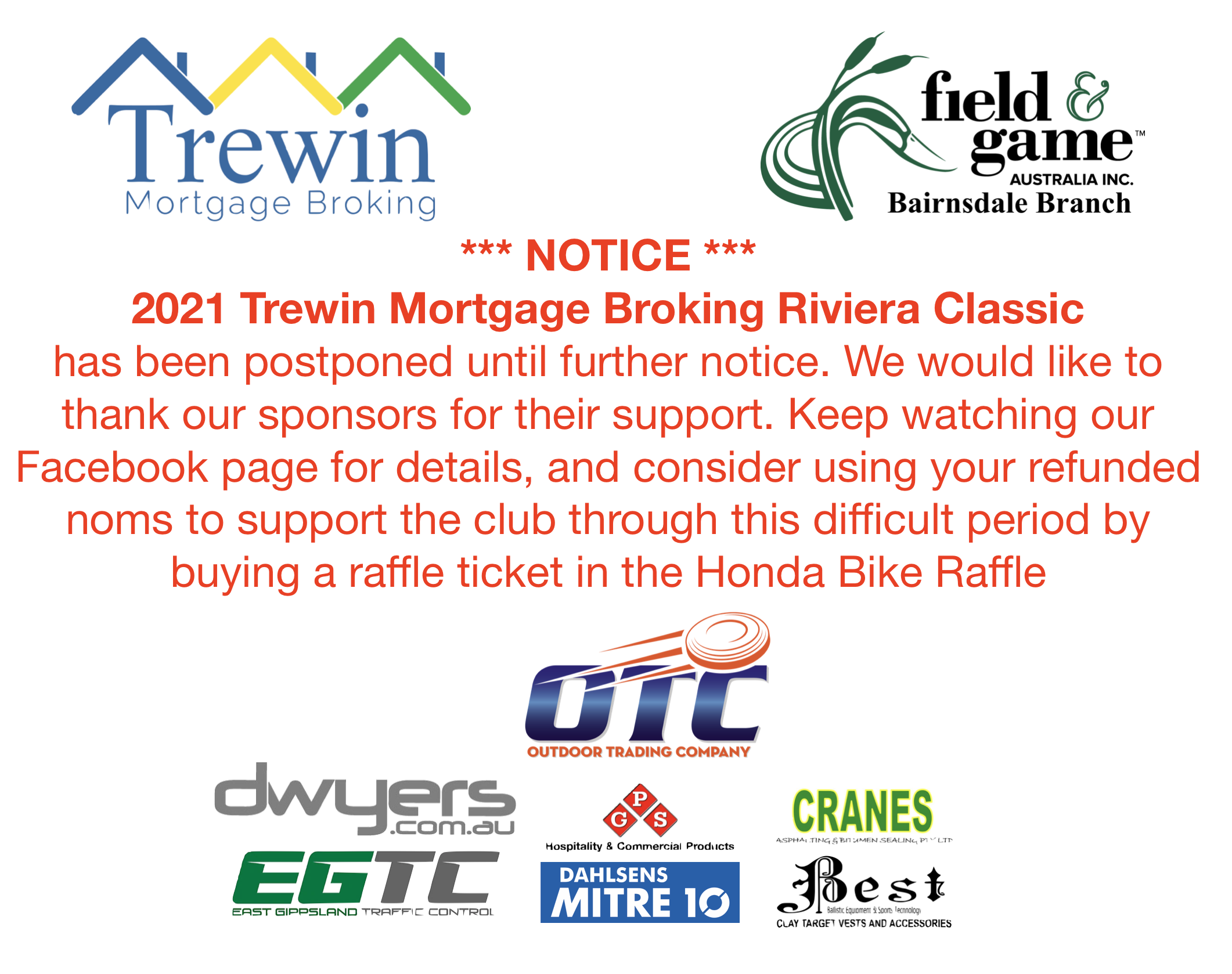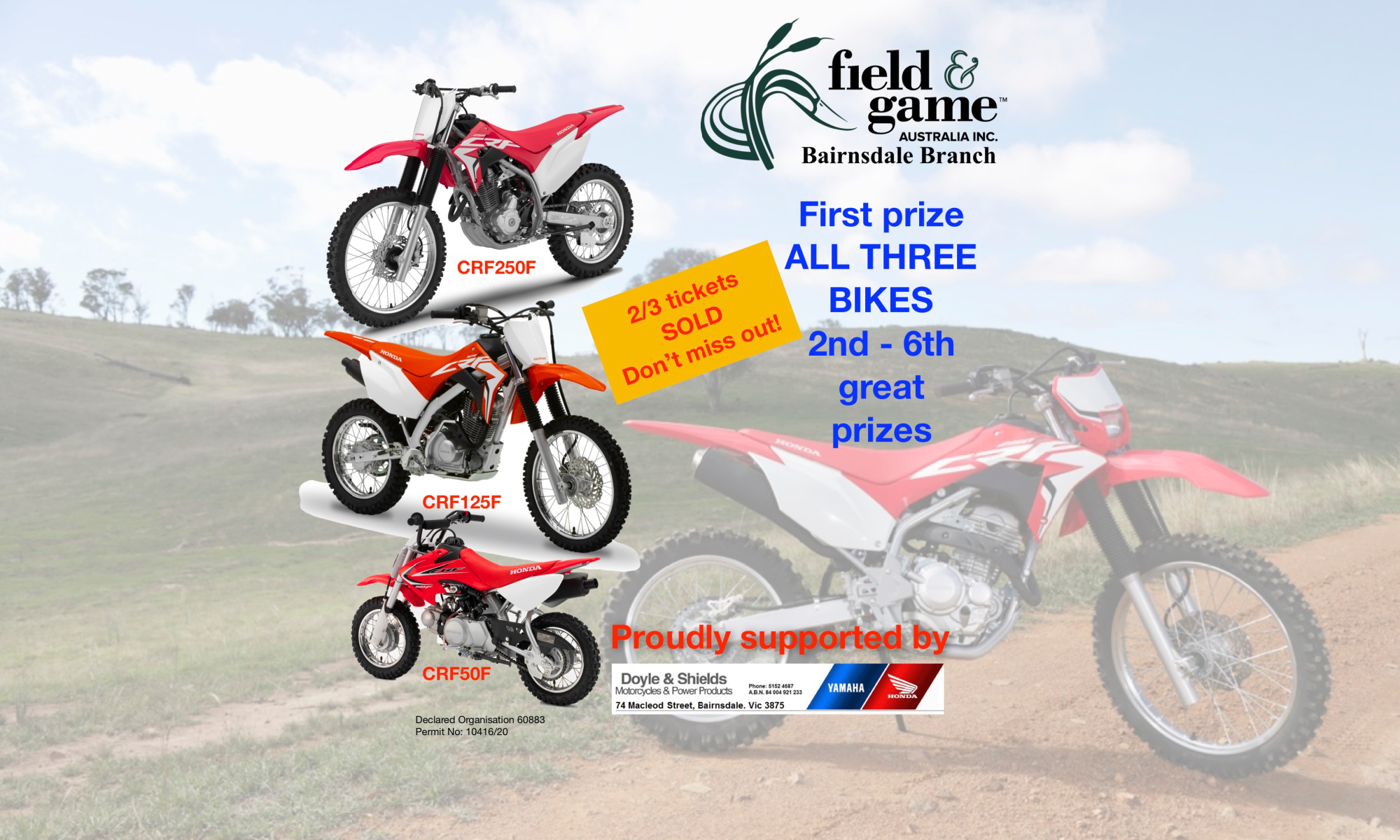 Bairnsdale Field & Game genuinely thank you for your support. We had numbers already nominated that were going to make this one of the biggest Riviera Classics for years. The club had stocked up for the canteen & bar and we were ready to run a great event for you. We would like to thank Trewin Mortgage Broking and all of our other sponsors for their fantastic support. 
The club will review it's shoot calendar for the year, and look at whether we run this as an extra shoot or replace one of our monthly shoots. Details will be announced on our Facebook page as we work that out.
In the mean time, we'd be greatly appreciative if you'd consider putting the money you'd have spent on noms (which we've just refunded and why you're seeing this,) on a ticket in our Honda Summer Fun Raffle. The raffle is the club's major fundraiser which is even more important at the present time, as the club recovers from cancelling shoots due to fires in early 2020 and COVID in the middle of the year. 

There are only 400 tickets and the winner will take all three bikes valued at $15,000 supplied by Doyle & Shields. 2nd - 6th is great prizes from Aussie Disposals, Megals Weber BBQ's and Cranes. This is a great raffle with really good odds of winning an amazing prize. 

To purchase tickets please CLICK HERE.
Thanks again for your support, and we hope to see you back in March for our shoot on Sunday 14th. Watch our Facebook page, Instagram or the club emails for details. 

Cheers, stay safe. 

Bairnsdale FGA Committee