Competition shoots 2019
Thanks to our monthly shoot sponsors, all competitors go in the draw for a door prize - a slab of shells. Must be at presentations to win or it will be redrawn.
Noms as of 1/3/16 
Noms - 75 target event - $45 (or $15 per round of 25)
                                           $36 Ladies, Pensioners, Juniors(or $12 per round of 25)

                                          Sub Juniors shoot monthly competition for free (some exclusions for major events)
Noms office opens at 8:30am, event starts at 9:30am. Latest noms possible about 10:45-11:00am. 

---
Practice Shoot Calendar 2019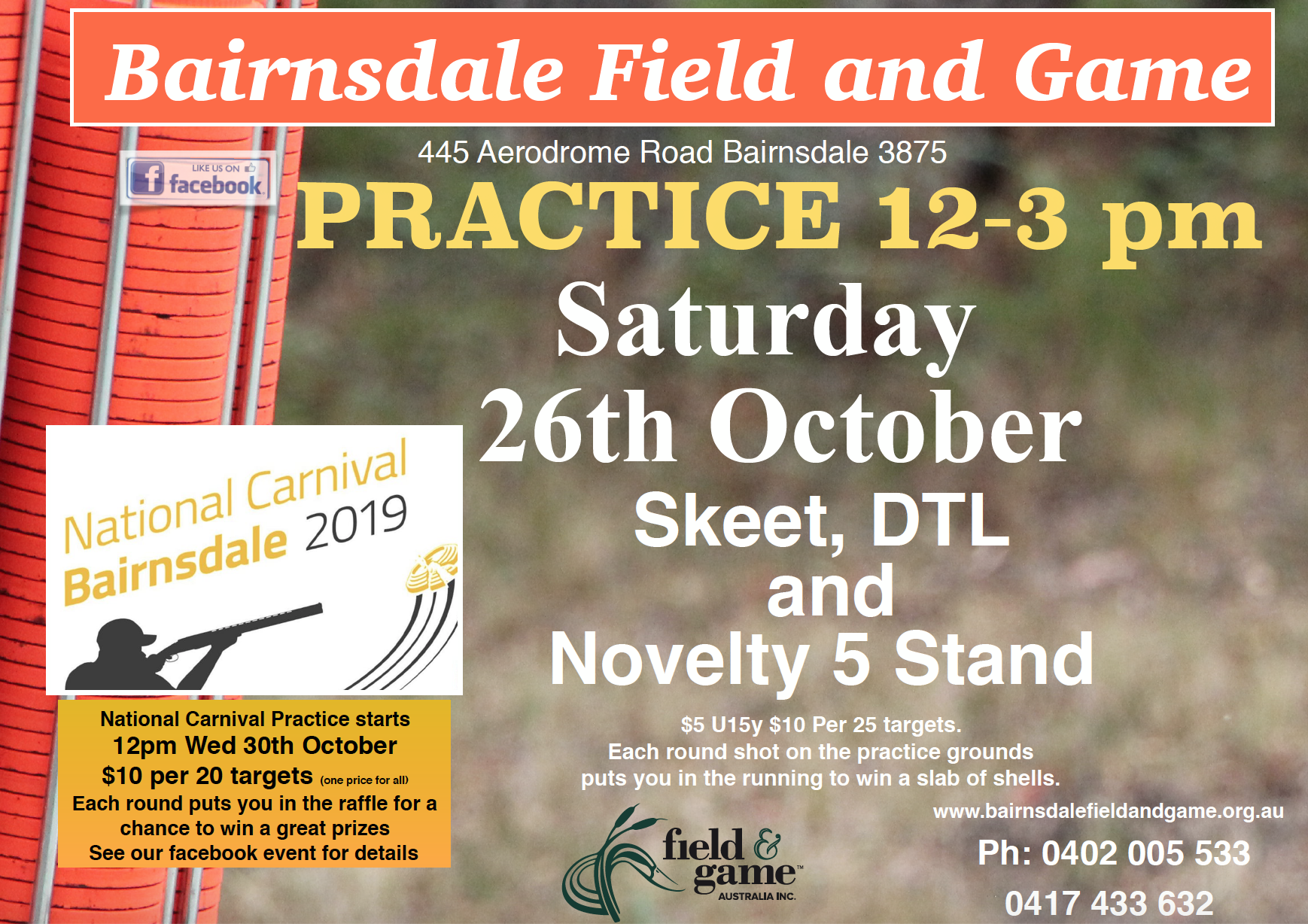 Practice starts at 12pm till 3pm
BFGA holds regular practice shoots on the second Saturday after our monthly competition, which is held on the 2nd Sunday of each month. 
Practice shoots are held on the Skeet, DTL  & Novelty Ground throwing a variety of targets, often with someone there to give you a hand. 
Practice costs
$5/25 tgts U/15
$10/25 targets all others 
---